Golf Feudo di Asti
Golf Feudo di Asti
Strada Mombarone, 160 , Asti

Tourists' rate. If you've been here vote it!
0 votes to date

Nel cuore delle colline del Monferrato, nella zona che ospita i vigneti più conosciuti al mondo, si trova il campo da golf Feudo di Asti , situato a pochi minuti dal centro di Asti e collocato in un panorama davvero unico. Un campo da golf che si estende su un percorso di 5315 metri, su cui sono state realizzate 18 buche Par 70 (le prime nove sono state inaugurate ad ottobre 2005, le restanti a marzo 2006). Ogni buca gode di uno scenario speciale ed offre un entusiasmante gamma di opzioni strategiche per rendere piacevole il gioco sia per golfista esigente, sia per il golfista disimpegnato, che ama vivere il golf in pieno relax. Chiuso il martedi'.
Map and direction informations from "Ca S. Sebastiano" to "Golf Feudo di Asti"
Going with Public Transport?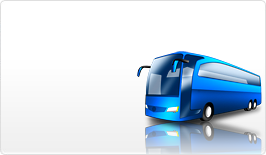 Click here for details on going trip
Click here for details on return trip
Back to Search Page
Back to Search Page
Offers and services for you