Castello di Camino
Castello di Camino
Camino Monferrato

Tourists' rate. If you've been here vote it!
0 votes to date
L 'origine del Castello di Camino si può far risalire attorno al 1000 d.C. Si trova infatti negli archivi che proprio in quegli anni gli Aleramici fecero costruire la torre, alta 44 metri che si dice essere tra le più alte del Monferrato. Il Castello, data la sua posizione strategica, fu un osservatorio ideale nonché una difesa per la pianura sottostante. Sino al 1200 d.C. Camino venne posseduto dai Vescovi d'Asti per passare poi ad esser governato dai Marchesi del Monferrato. Nel 1323 d.C. Teodoro Paleologo, concesse ai fratelli Tommaso e Francesco Scarampi, l'investitura di Camino. Da allora fino al 1950 il Castello è sempre rimasto proprietà della famiglia Scarampi di Villanova. Emanuele III di Savoia soggiornò nel Castello onorandolo della sua presenza; inoltre Mussolini, dal balcone del Castello, inaugurò l'acquedotto del Monferrato. Visitabile solo in occasione delle manifestazioni previste nel calendario estivo degli eventi.
Photo Gallery
Map and direction informations from "Ca S. Sebastiano" to "Castello di Camino"
Going with Public Transport?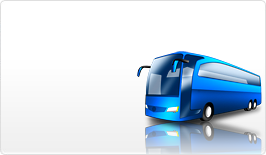 Click here for details on going trip
Click here for details on return trip
Back to Search Page
Back to Search Page
Offers and services for you